Can Indian NGOs Bank on Banks? (March 2016)
Seema Nair writes about the impact on Indian civil society of the Indian government's implementation of counter-terrorism financing standards, including the introduction of several clauses not related to curtailing funding to terrorist organisations.  Some of the more problematic among these include preventing organisations of a 'political nature' from receiving foreign funding without an adequate definition of  'political activity' thus allowing investigating officials to define any social mobilisation as political activity, and prohibiting the acceptance and utilisation of foreign contribution for activities that are detrimental to the 'national interest', with 'national interest' too remaining undefined in the present law. Additionally, Nair writes, there is the growing issue of bank de-risking, resulting in delays or denials of money transfers, affecting  NPOs' access to  financial services and, in turn, their operating space.
———————————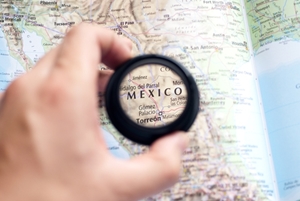 FATF and Mexico: how anti-money-laundering legislation
has weakened the human rights response to the war on drugs (September 2015)
Poonam Joshi, the Director of the London Office for The Fund for Global Human Rights writes about how Mexico, in implementing the FATF's money laundering directives to tackle the drugs trade, has triggered the repression of human rights groups and the closing down of civil society space. The resources non profits need for compliance are enormous and often unrealistic. The solution to the often untenable situation for  non profits lies, Joshi writes,  in raising more awareness around the issues on the ground , and in direct advocacy with the FATF, campaigning for a risk-based approach.
———————–