International Stakeholder Dialogue: Ensuring Financial Services for Non-Profit Organizations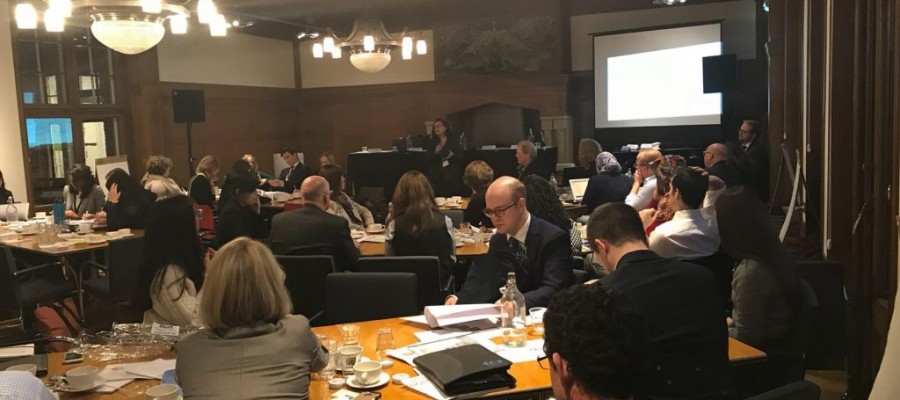 Non-profit organizations (NPOs) providing essential humanitarian and development assistance must be able to access financial services in order to carry out their activities, particularly in crisis situations and areas of conflict. Sometimes NPOs operate in high risk countries, subject to sanctions, or exposed to real and perceived terrorist financing (TF) or money laundering (ML) threats. In assessing the ML/TF/sanctions risks of their clients and related transactions, banks and other financial institutions must consider threats of criminal or terrorist activities that they are legally bound to assess and mitigate. Concerns regarding the risks associated with NPOs activities in high-risk areas, international sanctions and AML/CFT compliance requirements, and business considerations may result in refusal to on-board certain clients or to perform financial transactions, particularly international wire transfers. When legitimate parties are 'derisked', critical needs of refugees and others in dire need could be jeopardized. Food and medical aid are not delivered, humanitarian workers are left unpaid, and core foreign and international development policy objectives are undermined.
This particular International Stakeholder Dialogue, organized by the Dutch Ministry of Finance, the World Bank and Human Security Collective in The Hague, was an initiative bringing together public- and private-sector stakeholders – banks, humanitarian organizations, government policymakers and regulators, and international organizations – to examine what each can do to reverse this phenomenon. The objective was to identify causes, and, more importantly, to share experiences, actions and strategies to ensure that access to financial services is safeguarded for NPOs. Multi-stakeholder dialogue addressing financial access challenges have been underway in the United Kingdom, the Netherlands and the United States in the past year to discuss potential solutions. This event sought to amplify these efforts, foster greater understanding and collaborative relationships between stakeholders, and, hopefully, ensure that work toward concrete solutions continues.
The meeting included plenary sessions and interactive roundtable discussions preceded by brief presentations from different perspectives to raise relevant questions and offer suggestions on possible responses. The sessions were on:
Research on the effects of sanctions, counter-terrorist financing, and anti-money-laundering measures on financial access for NPOs, and potential solutions
Compliance and controls: What measures would be helpful to banks in meeting due diligence requirements and approving NPO transactions to high-risk locations or recipients? Do smaller NPOs face different challenges than larger NPOs, and if so, how can they be addressed and managed? What can NPOs do to help in the due diligence process? What measures could be beneficial in overcoming financial access challenges, e.g. training, guidance, technological innovations, information-sharing? What good practices can be identified and disseminated?
Assessing and managing risk: What impact has the revision of FATF Rec 8 had on banks' risk assessments of NPOs? What can regulators and policymakers do to encourage a more risk-based approach by banks? How can risk be evaluated and mitigated in high-risk contexts by banks and NPOs? What measures might stakeholders take to promote humanitarian transfers into high risk jurisdictions?
Responses and solutions: How have stakeholders responded to financial access challenges? What preliminary lessons can be drawn from dialogues, and can or should these processes be replicated in other countries/regions? What measures can international organizations take? What actions can each stakeholder group undertake take to address these challenges?
Outcomes and next steps
Rapporteurs summarized the roundtable discussions to identify conclusions and concrete steps that can be taken in the short, medium and longer term.
See here for the detailed agenda and here for the background paper produced for the meeting.
We hope this multi-stakeholder meeting makes a tangible contribution to the global policy debate. A report of the meeting is here.